This is something I don't talk about a lot ... and it's probably something I
should
be talking about ... I don't feel comfortable with the subject because, quite frankly, it scares the living shit out of me ... so I don't talk about it with my closest friends ... or my family ... but for some reason ... today ... I'm going to share it with the people that read this blog ... the bulk of which are strangers ...
I think I don't talk about it because I don't think people realize how much it really scares me ... how much I avoid it ... and then I finally do say something ... and nobody responds ... leading to me posting about how it
actually hurt my feelings
to have no responses on Facebook about it ...
So here it goes ... my kidney is slowly failing ... I say kidney because they already took
one out ... fourteen years ago this July ...
When I was fifteen I had the first of many, many kidney infections ... I didn't know what it was and it went way too long before I received treatment ... then they put me on the wrong antibiotic and I became more ill before I finally got better ...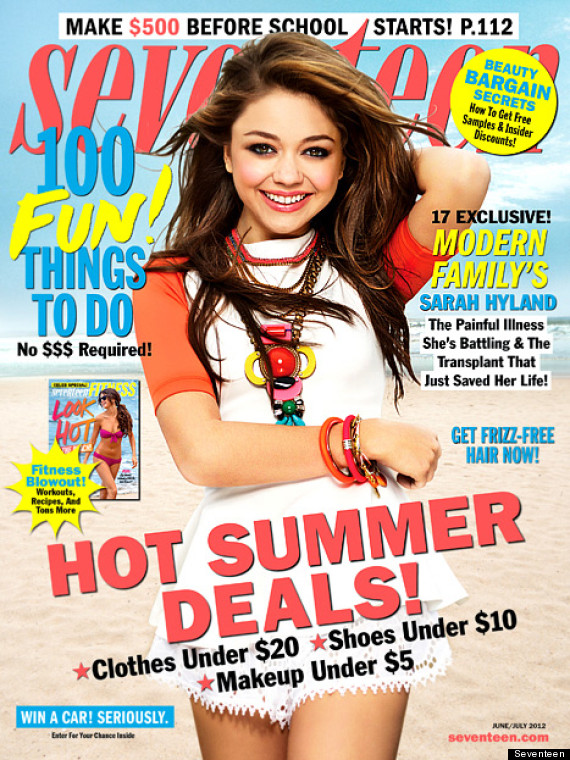 I then had what they call an IVP (basically an x-ray that they do after injecting dye into your system) to determine how much damage had been done to my kidneys in that infection ... only when they did it ... only one kidney showed up on the IVP ... then they sent me for an ultrasound ... and finally a CT scan where they learned I had a condition called Dysplastic Kidney Disease or Congenital Renal Dysplasia or any variation of those terms ... recently the news was broken that an actress from the show
Modern Family
had a kidney transplant due to the same condition ...
Sarah Hyland
revealed her health news in an article in
Seventeen
... linking this article with my own story on Facebook with no responses is when I managed to get my feelings all hurt ... but people aren't comfortable with major health issues and transplants and other serious things ... at least not in general ...
As I finished high school I missed nearly forty percent of my junior and senior years due to kidney infections ... they landed me in the emergency room ... sometimes with fevers high enough to warrant ice baths ... always on IV medications spread out over twelve hours ... and basically what we finally learned it came down to was that I had dead tissue in my body ... my right kidney had died ... at some point ... and was a breeding ground for bacteria ... the bacteria would spread down to my bladder and then back up to my "good" kidney (that was covered in scar tissue from the various infections) ... finally when I was twenty they decided to take out the non-functioning, dead tissue kidney ...
The nephrologists and urologists at the time told me that my other kidney would eventually fail ... it had too much scar tissue ... they told me by the time I was forty I would probably need either full-time dialysis or a kidney transplant ... at the time I absorbed that information ... but since my thirtieth birthday I have been pretending that information isn't in my brain ... that I just imagined the doctor sitting down and telling me that ... along with the instructions to not drink too much caffeine, eat too much salt, play contact sports ... etc., etc., etc., ...
Luckily, I remained infection free for just over seven years and three pregnancies after they took out the bad kidney ... I thought I was out of the woods ... and then it happened ... my son (my baby) was six weeks old and I felt the twinge in my lower back ... I tried to ignore it ... I went to the zoo ... and then I came home ... and tears in my eyes told my ex husband I had to go to the ER and why ... I went ... and IVs of antibiotics later ... and a few blood tests to go with it ... I learned that my post surgery body was not invincible ...
Since then I've had several infections ... nothing like I had in high school ... but every time they test my kidney function it goes down ... in 2005 it was 98% of normal (with one kidney that's actually really good) ... and then it was 97% ... 95% ... and this last fall ... 92% ... so while it's still well above what they expect one damaged kidney to function at ... every time that number drops I feel the tears welling up in the backs of my eyes ... the burning ... then the nausea ... it makes me sick to my stomach to think that something is happening in my body that could, quite literally, kill me ...
I can't imagine being on full-time dialysis ... hooked up to a machine twice a day ... every day ... I also can't imagine having to deal with the process of a transplant .... and what if my body rejects it? ... what if it doesn't work? ... what if none of it works? ... what if my nephrologist back then was right and by forty ... with three kids still at home ... I am disabled by this horrible disease I've been trying to pretend I don't have? ...
Then I shut down ... I can't think about it ... I won't think about it ... I never talk about it ... I never write about it ... I am grateful that I have been as healthy as I have been ... that none of my pregnancies were complicated by this disease ... that all three of my kids have been tested and none of them have it ... I am grateful for a lot ... but I am still ... one-hundred and twenty percent ...
SCARED ...